Password reset
1.

A message will be sent to your address. Click on the link provided.

2.

After you go back to the site, specify a new password.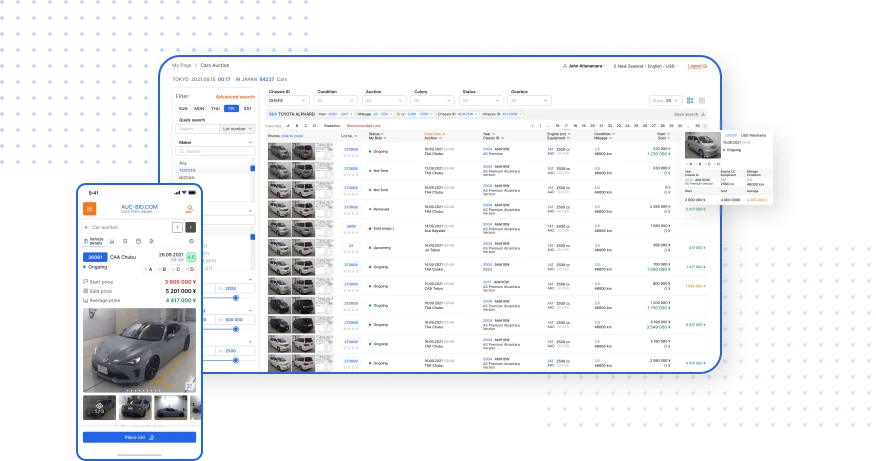 JAS Auction System
Buy Used Cars from Japan
Register today to receive access to hundreds of Japanese Car Auctions, as well as Market Price information about past sales.

JAS
Japanese Automotive Solutions